Welcome to
Albany Rise Primary School
Our mission at Albany Rise Primary School is to develop students who value learning throughout their lives, strive to achieve and are literate and numerate. We aim to produce confident and empathetic students who are global citizens equipped to succeed in the 21st century.
Remote Learning @ Home
Albany Rise Primary School had gone ONLINE due to the Covid-19.
Click here to access our Remote Learning @ Home
This is a step all Victorian government schools are taking to help slow the spread of coronavirus (COVID-19). This means that all students who can learn at home must learn from home. This is a very clear directive from the Victorian Government based on the advice of the Chief Health Officer.
We will continue to offer limited on-site learning for those students who need to access this, including for students on days when they are not able to be supervised at home and no other arrangements can be made.  Information about this is available below.
The Department's latest advice on coronavirus can be found at https://www.education.vic.gov.au/coronavirus
It is important that we work together and support each other during this challenging time. We will be in touch with staff and parents and carers  with updates of what remote and flexible learning will look like at our school here: https://albanyrise-ps.vic.edu.au/curriculum/#remote
In the meantime, you might find it useful to look at the Department's Learning from Home website. It provides resources and guidance for teachers and parents and carers. https://www.education.vic.gov.au/about/department/Pages/learningfromhome.aspx
Accessing Onsite Supervision for Remote Learning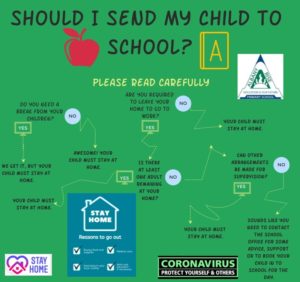 Accessing On-Site Supervision for Remote Learning
 Parents are asked to refer to the Remote Learning Handbook 16.4.2020 FAMILIES ARPS.  This document has been sent through Dojo to all parents to assist you to make the necessary arrangements at home and also provides an overview of learning for Term 2.
With this information in mind, I implore all parents to please keep your children home unless there are absolutely extenuating circumstances.
Eligibility Criteria for Students to Receive Supervision
On days when a student is not able to be supervised at home and no other arrangements can be made. Supervision will be available for children of parents who cannot work from home, and vulnerable children.  These are:
Children in out of home care.
Children deemed by Child Protection and / or Family Services to be at risk of harm.
Children identified by the school as vulnerable (including via referral from an agency).
 Where a parent believes they have no other choice, in alignment with the criteria above, an 'On Site Attendance Form' application LINK must be emailed to the School email each week by 10.00am the previous Friday.  This is necessary so I can consult staff each week and make arrangements for any staff to attend.
 albany.rise.ps@edumail.vic.gov.au – Subject: DET Application For On Site Attendance Form 2020
The form can also be filled online: https://forms.gle/Bs4W9pCdtpQn3SKn7 
 For Week 1, the 'On Site Attendance Form' application must be received by the school by 10.00am Tuesday 14th April.
Respectfully, I advise you all that such requests must be an absolute last resort.  Please note that students who are granted permission for supervision, by me, will not be receiving direct instruction by teachers on site; they will be provided with a supervised study area (to accommodate required social distancing) and they will simply be engaging with the same remote learning through Google Classrooms as their peers who are at home.
CODING at Albany Rise | Contact the school for Enrolments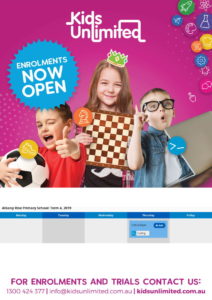 Virtual Extra Curriculuar
Interest Based Activities Live Online
Interactive Small Group Learning
EASY for schools, we can have 20 Extra Curricular programs up and running for your students in under 24 hours
JUNIOR ROCKERS at Albany Rise | Contact the school
Guitar, Keyboard or Drum Lessons
Guitar, keyboard or drum lessons are held either privately or in shared classes of 2 students.
Lessons are held during the school day and are scheduled around the specialist timetable and any other in-class activities students may have.
https://www.juniorrockers.com/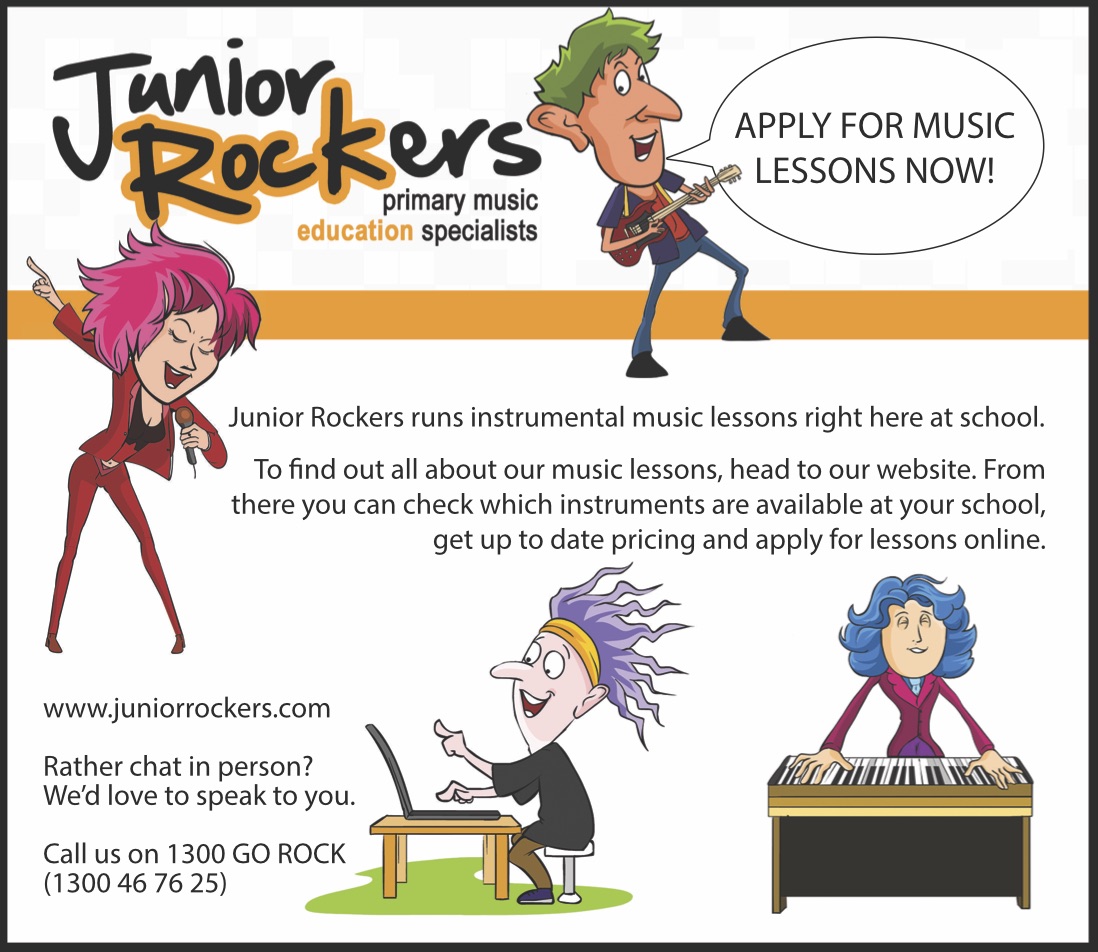 Get in touch!
Please feel free to contact us on the details below…
74-82 Albany Drive, Mulgrave, 3170 Victoria Australia