We offer many enrichment programs at Albany Rise. We believe in supporting all aspects of our students. The following programs enrich and extend students' learning.
Individual Support
An Individual Learning Plan (ILP) is designed to assist students who have been identified as needing extra support or enrichment in English, Mathematics or Social Development. Programs for Students with Disabilities Access to comprehensive, relevant and challenging educational programs is provided for students with Disabilities and Impairments. Literacy and Numeracy Support Programs P-6 Students who require additional assistance in literacy are supported by specialist literacy and numeracy support teachers.
Clever Kids (Years 3-6)
We run an elective program for students in grades 3 – 6 every Wednesday in terms 2 and 3 . The program is designed to cater to a child's 'Multiple Intelligences' by exposing them to wide range of skills and new experiences. Elective subjects currently on offer include: Masterchef, Eco-Kids, Movie Making, Wonders with Wool, Snazzy Science, Chess, Survivor and Fun and Fitness.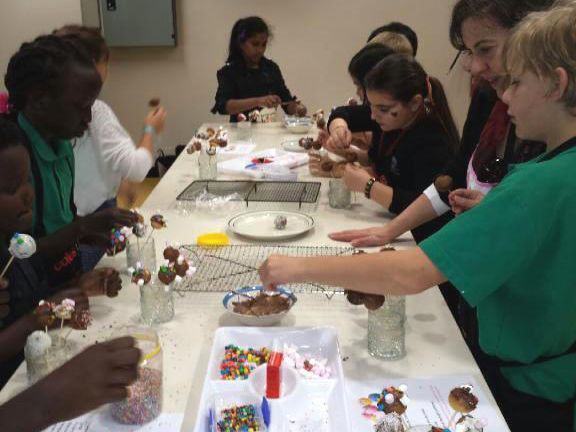 Buddy Program | Better Buddies
Each Prep student will be introduced to a Year 6 buddy on their official Orientation Day before they begin school. Students will get to know their buddy throughout the year as they work together in many 'buddy sessions.' Our buddy program also supports students out in the yard and on the playground. A buddy is a friendly face and someone to go to if students need help or feel lonely.
Quicksmart
The QuickSmart program is a responsive small-group intervention that aims to develop fluent (Quick) and efficient (Smart) numeracy strategy use. QuickSmart uses research-based instructional strategies to support the learning of persistently low-achieving students so that they are more actively and successfully engaged in inclusive classroom settings.
University of NSW Tests
Students are able to participate in multiple choice tests in subjects such as English, Maths, Science and Computer Skills. All participants receive a certificate acknowledging their participation and achievement. For more information click the link https://www.eaa.unsw.edu.au/
Perceptual Motor Program (PMP)
Prep students participate in an hour PMP session each week. Students develop their perceptions and understandings of themself and their world through movement and motor experiences. They work through different stations aimed to improve their balance, body control, hand/eye coordination, body rhythm and confidence.
Dance
Students are provided with the opportunity to participate in the Dance program in line with our biannual musical, various talent programs and competitions held each year to showcase individual and team skills. To celebrate our enjoyment and participation in dance, all students are invited to School Discos during the year. We have also been very luck to have American dancers come to school to run a small dance group for a week. They perform their dance during the Friday Afternoon Assembly.