All classroom programs follow the Victorian Curriculum. It incorporates the Australian Curriculum F-10 for English, Mathematics, History and Science within the curriculum framework first developed for the Victorian Essential Learning Standards (VELS). The Victorian Curriculum uses an eleven level structure to reflect the design of the new Australian Curriculum whilst retaining Victorian priorities and approaches to teaching and learning.
English
Our comprehensive approach to teaching English includes reading, writing, spelling and speaking and listening. Teachers cater for the needs of their young learners in small focus teaching groups of students with similar needs. Students work in a supportive environment where they are challenged to extend and use their English knowledge and skills in interesting, meaningful ways. A wide range of contexts are used to present a range of engaging and challenging tasks, including computer based tasks, that build on students' prior knowledge and different learning styles.
Mathematics
Mathematical thinking, skills and knowledge develop through the teaching of Number and Algebra, Measurement and Geometry, Statistics and Probability. Small focus groups form the basis for teaching in each class and an emphasis is placed on relating Mathematics to real life and developing a range of mathematical tools to problem solve. Mathematics is an integral part of the curriculum and includes computer based learning activities, games and regular counting and place value activities as a part of daily lessons. We recognise Mathematics is a skill for life and encourage a hands-on and challenging program that caters for the needs of all students.
Inquiry Learning
Inquiry learning is a learner centred approach in which students actively investigate significant questions and issues about how the world works, usually focussing on the areas of health, civics, science and the humanities. Inquiry learning provides us with a framework through which we encourage children to pose and investigate questions, solve problems and be risk takers in their educational journey. We utilise the knowledge of experts from our school and the broader community at incursions, excursions and camps to enhance the learning opportunities of our students.
Assessment and Reporting
Reports
Every student receives two reports each year (distributed in June and December). The teachers indicate the students progress and level of performance. Teachers also write comprehensive comments about students achievements and identify areas of improvements.
Parent / Teacher Interviews
We commence each year by inviting all parents to attend our Level information nights to learn about the classroom routines and programs. Following our information nights parents and are invited to a 'Meet and Greet' evening to meet the classroom teacher and share information about their child.
During the year parents are welcome to make an appointment to meet with teachers before or after school.
Parent/teacher interviews or 3- way conferences (student/parent/teacher) occur soon after mid year reports. Parents of students with Individual Learning Plan's participate in regular support meetings with the classroom teacher. Students in Levels 3-6 participate in a 3-way conference. This allows each student to show their parents their work and their learning with teacher support.
Accessing Onsite Supervision for Remote Learning
I implore all parents to please keep your children home unless there are absolutely extenuating circumstances.
Eligibility Criteria for Students to Receive Supervision
On days when a student is not able to be supervised at home and no other arrangements can be made. Supervision will be available for children of parents who cannot work from home, and students who are vulnerable and have a disability.
Where a parent believes they have no other choice, in alignment with the criteria above, an 'Onsite attendance form' application must be completed to the School.
 albany.rise.ps@edumail.vic.gov.au – Subject: DET Application For On Site Attendance Form 2020
Respectfully, I advise you all that such requests must be an absolute last resort.  Please note that students who are granted permission for supervision, by me, will not be receiving direct instruction by teachers on site; they will be provided with a supervised study area (to accommodate required social distancing) and they will simply be engaging with the same remote learning through Google Classrooms as their peers who are at home.
Remote Learning @ Home
Albany Rise Primary School has gone ONLINE due to the Covid-19.
Click here to access our Remote Learning @ Home
This is a step all Victorian government schools are taking to help slow the spread of coronavirus (COVID-19). This means that all students who can learn at home must learn from home. This is a very clear directive from the Victorian Government based on the advice of the Chief Health Officer.
We will continue to offer limited on-site learning for those students who need to access this, including for students on days when they are not able to be supervised at home and no other arrangements can be made.  Information about this is available below.
The Department's latest advice on coronavirus can be found at https://www.education.vic.gov.au/coronavirus
It is important that we work together and support each other during this challenging time. We will be in touch with staff and parents and carers  with updates of what remote and flexible learning will look like at our school here: https://albanyrise-ps.vic.edu.au/curriculum/#remote
In the meantime, you might find it useful to look at the Department's Learning from Home website. It provides resources and guidance for teachers and parents and carers.  https://www.education.vic.gov.au/about/department/Pages/learningfromhome.aspx
Return To School
As the situation with COVID 19 evolves the ARPS leadership team and all staff are working on a contingency plan in the event of a confirmed case of COVID 19 at school or if the DET/ DHHS decides that schools should close for a period of time. 
Our priority is to ensure that all students are supported in the event of potential school closures. Given the uncertainty of the current situation, we have a plan in place to ensure the continuity of teaching, learning and assessment should the school be required to close.
Teaching and Learning (Remote Learning): 
All teaching staff are preparing instruction sheets and resources for students across year levels and learning domains.
ARPS will continue to use 'Class Dojo' and 'Compass' to communicate with parents, and we hope to use 'Google Classroom' to post tasks and provide feedback to students.
Students will also need access to any relevant online resources used in their classes. These might include (depending on year level):
Essential Assessment – numeracy, reading and spelling (aspects are available and all are tailored to each students point of need)
Prodigy

– online mathematics game focused on  each students level 1-6
Mathletics – all students have access and have passwords from school
Students will need to fill out their take home reader journals on a daily basis with the aim of reading occurring every day. Independent reading activities should be completed in student Reading Notebooks.
Writing stimuli will be available for students to create a range of writing pieces
Teachers and administration access will be available online through Compass and Dojo during school hours to answer any student questions and to provide clarification and feedback on any of the tasks.
Google Classroom information has been sent home to families, with individual log in details for each student.
These resources are being developed and updated as quickly as we are able, and we appreciate your patience as we refine our practices and processes.
Home Learning Environment
In term 1, students were provided with resources from book pack supplies and school materials, including:
A student workbook to utilise at home if required
Pencils and writing materials
A small, current learning pack
Reading materials (depending on year level)
Hard copy of weekly curriculum overview (attached and on school website)
Where students are absent, these resources can be collected from the school, if requested.
Students are advised to do the following in the event of a school closure:
Set up a quiet study space at home.
Free the study space from distractions such as phones and loud music.
Maintain a regular routine and ensure that time is set aside to complete the work for each subject.
Ensure that all required books are taken home.
We ask that parents actively monitor the completion of the set tasks whilst students are at home.
Play Based Learning
In recent years, the Foundations to Year 2's have been participating in our Play Based Learning program. We have two specially designed classrooms to accomodate investigative play. Students investigate different learning centres to develop their exploration skills, creativity, independence, social skills, oral language skills and love of learning. The learning centres are designed by teachers to incorporate:
focus topics of the curriculum
different learning needs (fine motor development, dramatic play areas to support oral language and imagination, craft areas to support creativity and many more)
interests of the students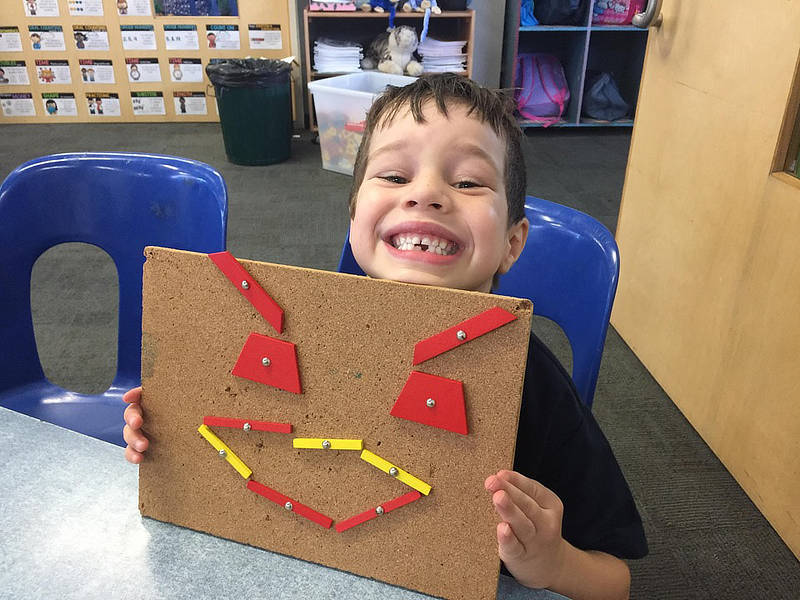 Spelling Program: Jolly Phonics
In 2018 we introduced 'Jolly Phonics', which is a spelling approach based on synthetic phonics. It uses the synthetic phonics method of teaching the letter sounds in a way that is fun and multi-sensory, enabling children to become fluent readers and writers.
VCOP Writing
We use a consistent whole school writing program at Albany Rise. This ensures students are developing their skills each year consistently. The VCOP Writing framework provides explicit and systematic instruction in writing, incorporating shared, guided and independent writing through building Vocabulary, Connectives, Openers and Punctuation. Our School staff and leadership work with a number of local schools to raise expectations in relation to Writing linked to the Framework for Improving Student Outcomes (FISO).
Student Personal Goal Setting
Students from Foundation to year 6 are encouraged to develop goals about their learning which reflect their current abilities and personal learning targets in all key curriculum areas. Students refelct on these goals as part of the whole school reporting process. Students in year 3-6 work towards individualised goals which are regularly referred to and celebrated once achieved.
Whole School Instructional Model
Albany Rise Primary School has developed an explicit teaching model for instruction which is used across the school. The model has essential elements aimed at ensuring students are engaged and on task, with activities developed to suit learning needs and interests. The model includes key components, such as ensuring each lesson has a clear learning intention which is outlined to students at the start of each lesson.
Sister School in China
Albany Rise Primary School has recently entered into a sister-school relationship with Fang Cao Di International School Fuli Branch, which is located in Beijing. The relationship will foster, maintain and promote mutual understanding and positive relations between Australia and China.
The goals of our sister school program are
To deepen the understanding of and respect for each others' cultures
To develop opportunities for students and teachers to develop skills which enhance Australia-China relationships
To develop ties of friendship through regular communication
To develop global perspectives and citizenship
To develop curriculum links and collaborative learning projects
To enhance the teaching of Mandarin to our students at Albany Rise PS.
Sister School Activities
The exchange of information about curriculum, school policy and school events
The exchange of teaching resources, course materials and teaching strategies
The exchange of student work, letters, photos, student newspapers, email, etc to promote mutual understanding.
Distance learning via information and communication technology.
Study tour programs between the countries, if and when possible
Teacher exchange programs
International Student Program
Albany Rise Primary School is accredited under the Department of Education and Training's CRICOS registration (CRICOS provider name and code: Department of Education and Training, 00861K). For further information refer to www.study.vic.gov.au  
We believe that every child is unique and every child can succeed. We place a particular emphasis on quality teaching and care for each child. An engaging learning environment where all children feel safe and happy at school is essential for our students to learn effectively and reach their full potential. Albany Rise can offer your child a broad education and take the time to cater for individual differences and needs, assisting your child to learn to their full potential. We will support your child as they begin their formal education and strive to develop a love for learning.
At Albany Rise Primary School, our Prep Program provides your child with practical and engaging learning experiences. We have a strong emphasis on Literacy and Numeracy to develop our students' reading, writing and mathematical skills. We enhance children's learning through our 'Learning through Play' program – Chatterbox. Each child will be active participants in their learning through hands-on exploration and investigation. Our program allows Literacy and Numeracy skills to develop as well as children's social, emotional and life skills. The video above captures our Prep students enjoying their Chatterbox experiences.
Click here to watch our Chatterbox sessions in actions! Chatterbox ARPS
Incorporating Technology
In each Prep classroom we use SMART Interactive Whiteboards, iPads and desktop computers. We use these to build your child's technology skills as well as their Literacy and Numeracy abilities. We use Reading Eggs and Mathletics also to support students learning, which can be accessed from home.
Specialist Programs
At Albany Rise your child will take part in weekly Music/LOTE, Physical Education and Art programs.
Kids Matter School
Albany Rise Primary School is a Kids Matter School. We have an excellent student welfare program which is supported by out Student Wellbeing Officer. We use the Quality Beginnings and Bounce Back programs to support students' social and emotional needs.
Education is seen as a partnership between home and school, where parents are valued partners in their child's learning and development. Your involvement in our school is essential as it will help to develop your child's confidence in their education.
Better Buddies
Better Buddies Framework helps students entering their first year of school feel safe, valued and connected to school Each Prep student will be given a Grade 6 buddy. During the year, they will work on activities in the classroom and be a reassuring face in the yard.
Breakfast Club
Every Tuesday and Thursday Morning our school Breakfast Club runs before school in the Function Room. Breakfast is free for anyone who comes along, and includes healthy foods, fruit, cereal toast and juice. We encourage all students to have a healthy breakfast every day.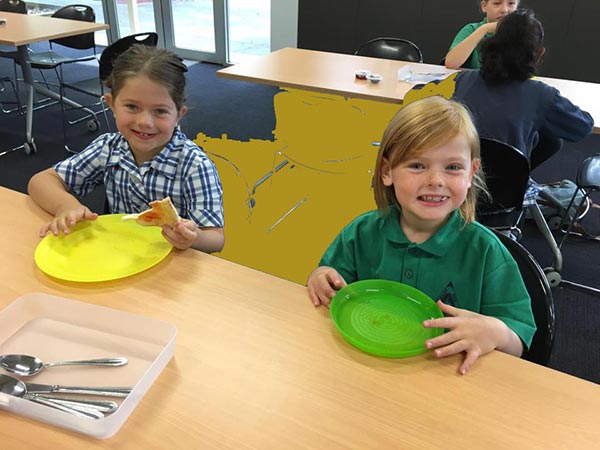 At Albany Rise Primary School we strongly promote and resource learning in Science, Technology, Engineering and Maths (STEM) across all year levels. Our Year 6 students' classrooms are based in our school STEM centre. Here students can utilise our robotics equipment, undertake engineering and science experiments, use our virtual reality devices, work in teams to complete hands on tasks and constructions, and learn from use a broad range of information and communications technologies.
Click Here to learn more about S.T.E.M. at Albany Rise Primary School
Albany Rise students participate in many activities outside of their home classroom. We enjoy outstanding facilities for all of our specialist learning areas including:
Physical Education (PE)
The aim of the Physical Education program at Albany Rise is to develop each child's Fundamental Motor Skills and fitness as part of their experiences in Primary School.  The students are given the opportunity to participate in a vast number of different activities with the aim being to develop in each of them the desire to make physical activity an important part of their life both now and for the long term. 
The following is a brief outline of some of the areas covered in the Physical Education and Sport Program at Albany Rise Primary School.
Weekly Physical Education classes aimed at developing students' Fundamental Motor Skills which include circuit and fitness sessions. The games and activities that children participate in also develop team work and sportsmanship skills and an interest in physical activity in general.
Participation in clinics, a two week intensive swimming program, special whole school sporting days and weeks, Fun Sports Day / Physical Education Week, Interschool Sport, District, Zone and State Competitions for both individuals and teams, Bike Education, District and Zone Athletics and Cross Country, Round Robin Carnival, Kanga Cricket, Perceptual Motor Program (PMP) for Foundation students and lots, lots more.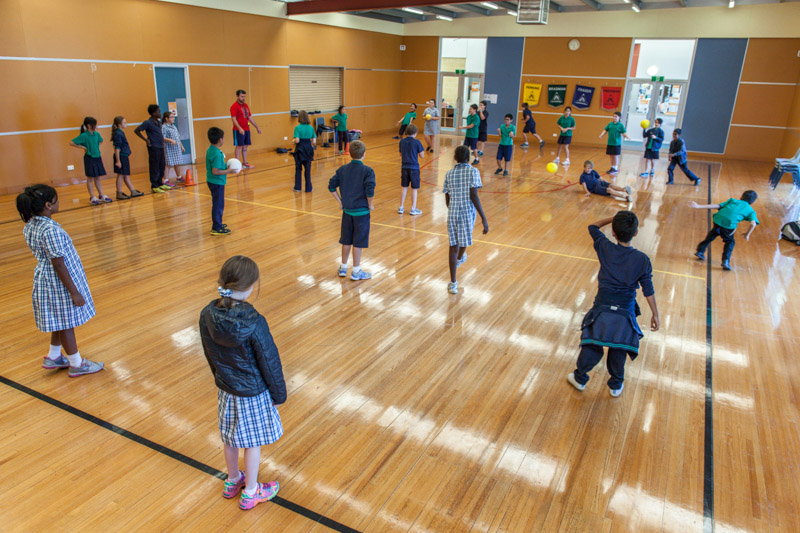 Visual Art
During Art lessons children explore their creativity using many different art mediums.
Music
Lessons covers a range of song, dance, drama and learning to play recorder from grade 3 onwards.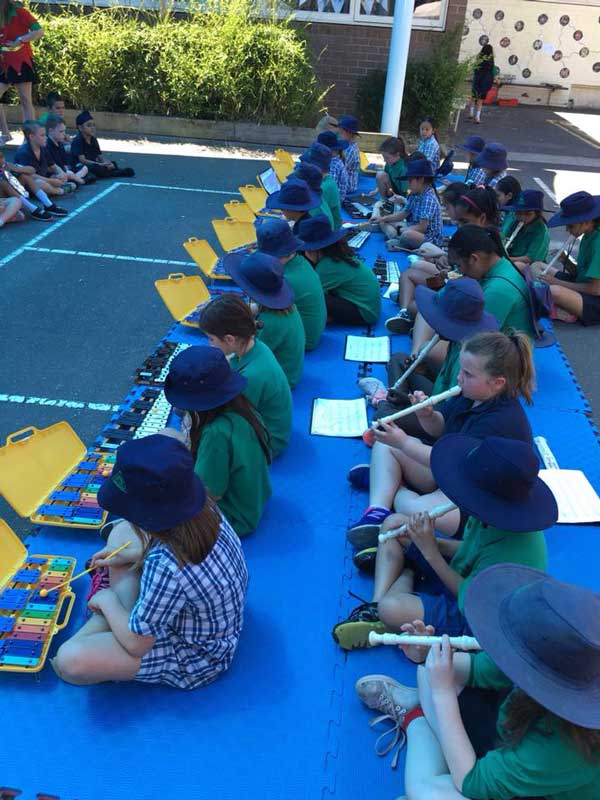 Language Other Than English | Mandarin
Students learn to speak Chinese Mandarin. They learn simple greetings, numbers, songs and more.
Information Communication Technology (ICT)
At Albany Rise Primary School, students have access to many different forms of technology. We believe students need to be 21st Century learners. We allow students to learn from, manipulate and take action with technology. To use and understand the vast resourcefulness of technology, students are required to analyse, judge and interpret the information available to them. To do this, students are taught how to use technology appropraitely and effectively.
The Hub
This year, we re-opened our new computer lab. We have made the area a flexible space and more connected to the library. Students on Junior School Council voted to call the area "The Hub".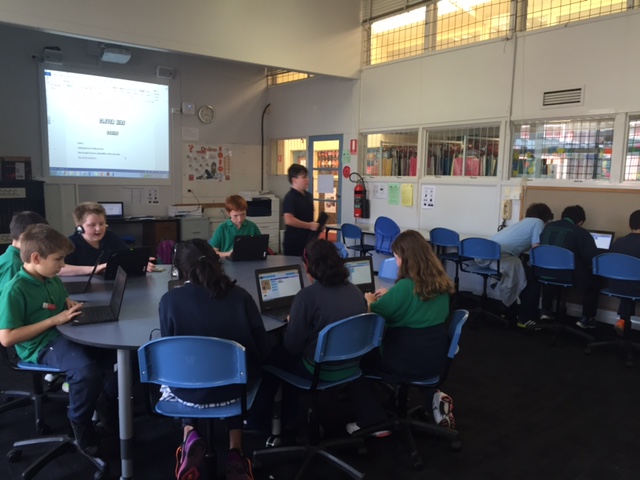 Interactive Whiteboards
Each classroom has an interative whiteboard. This allows teachers and students to demonstrate and manipulate concepts with ease.
iPads and iPods
We have a class set of iPads (for Preps) and iPods for students to use. Students learn from, practice skills and create different projects from a range of apps.
Laptops
In addition to our Computer Room, Levels 3 – 6 have access to 2 class sets of laptops.
Website Programs
This year students have been learning from and supporting their learning through the following programs. Students thoroughly enjoy working through the activities catered for the level. Students are able to use the programs both at school and at home.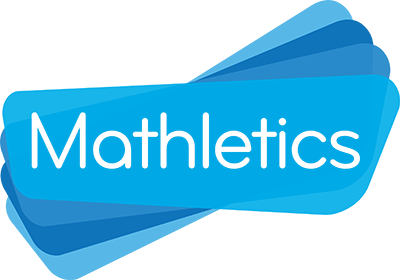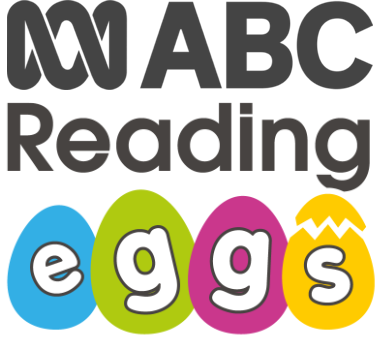 Cyber Safety
Part of our ICT curriculum, students learn about Cyber Safety. It is important for students to understand the negative aspects of the internet and how to deal with different problems when they arise. We also believe that parents are key partners in teaching children about being cybersafe. The world of technology and social networking may be unfamiliar to parents. There are, however, many resources designed to help parents and children become cybersafe. For further information, clikc the links below or Parents Guide To Online Safety.
Students at Albany Rise have many extra curricular oppportunties. We offer both in school activities and out of hours activities. We endevour to provide students with a range of opportunities to encourage their interests, skills and experiences.
Excursions and Incursions
Each class participate in 1-2 excursions (out of school) or incusions (in school) each year. All excursions and incursions are researched and developed to increase students' learning and experiences.
Camps
Camps are an important part of education for every student. Students build upon their communcation and interpersonal skills, indpendence, confidence and self-esteem. Students foster an appreciation for the environment, new experiences and develop their sense of exploration.
Albany Rise students attend a range of different camps whilst at Primary School. This year, students in Years 3 – 4 attended "The Briars" in Mt Martha for 2 nights. Students in Years 5 – 6 went to Ballarat for 3 nights. They visited Sovereign Hill and Bendigo.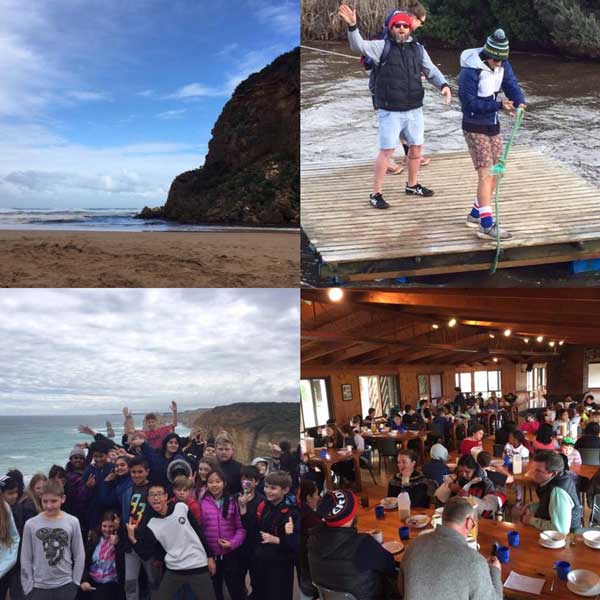 Special Events
Throughout the school year, we have a range of 'Special Event' we celebrate. These include, Kids Matter Day, the Walkathon, Literacy and Numeracy Week, Book Week, Education Week, Grandparent's Day (Preps), National Bullystoppers, and many many more! Some of these celebrations include our 'Multi-aged Groups'.
Multicultural Day
We have a big celebration day to acknowledge and learn about all the different cultures and backgrounds of our students. Students participate in craft, music and performance activities that highlight our diversity at Albany Rise Primary School.
Fun Fiesta
Bi-annually the Albany Rise community have a Fun Fiesta. Our parent association, staff and students run many different stalls and activities. In the past we have had face painting, discos, mini-olympics, sponge throw, sweet stalls, craft stalls and many many more. Parents and other community members can run their own stall selling products or running children focused activities.
Musical
Bi-annually Albany Rise students come together to perform in a whole school production. All students are given the opportunity to sing, dance and act on stage. It is a great celebration of all the students' talents.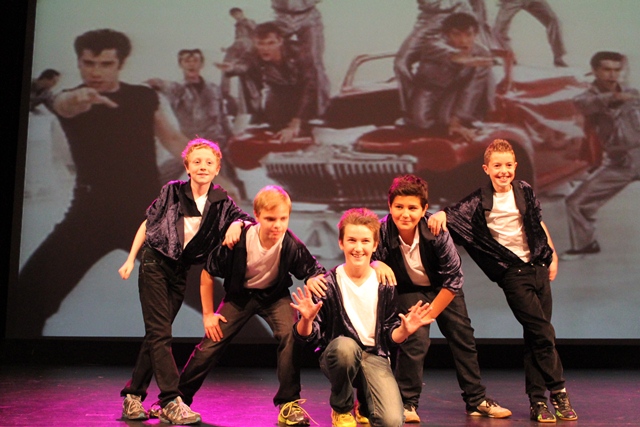 Music Opportunities
In addition to weekly music lessons, students are able to participate in the school choir or in learn an instrument through our Instrumental Program. Students can learn how to play the guitar or keyboard.
Sport Opportunities
Students in the upper years of Primary School participate in interschool sport competitions with other local Primary Schools. This is a great opportunity for students to utilise their sporting abilities (cricket, teeball, bat tennis, soccer, volley stars, etc.) and meet other students from different schools. We also have athletics and cross country days for students from Years 3 to 6. Students displaying exceptional skills and potential have access to additional competitive, sporting programs via VPSSA such as the district and state school sporting competitions in athletics, swimming and cross country.
Gardening Club
Once a week students are invited to attend Gardening Club. This provides them with opportunities to experience and participate in a range of different garden activities. Students can investigate the local biodiversity, sustainable practices and grow a range of vegetables in our veggie patch. In doing this, students can experience the joy of scientific discovery and nurture their natural curiosity about the world around them. They develop critical and creative thinking skills and challenge themselves to identify questions and apply new knowledge.
Virtual Extra Curriculuar
Interest Based Activities Live Online
Interactive Small Group Learning
EASY for schools, we can have 20 Extra Curricular programs up and running for your students in under 24 hours
Guitar, Keyboard or Drum Lessons
Guitar, keyboard or drum lessons are held either privately or in shared classes of 2 students.
Lessons are held during the school day and are scheduled around the specialist timetable and any other in-class activities students may have.
https://www.juniorrockers.com/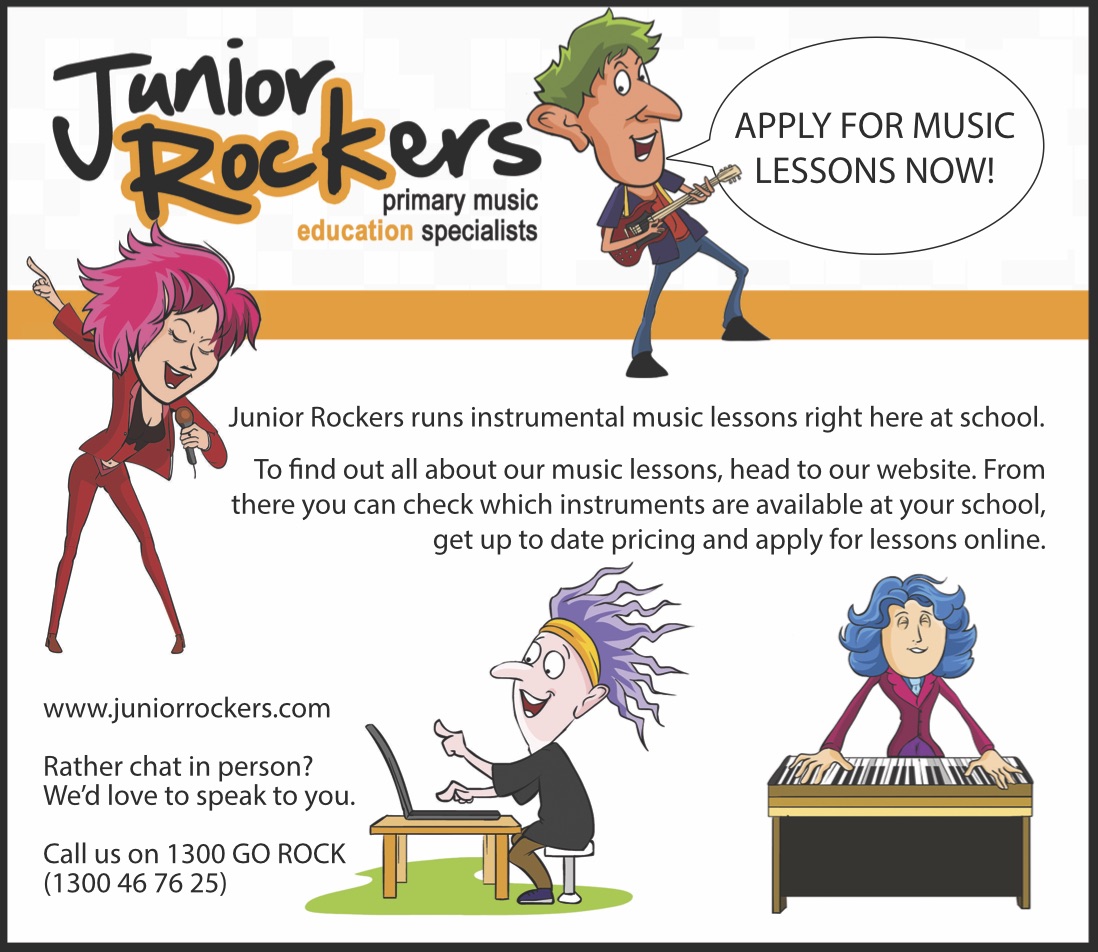 We offer many enrichment programs at Albany Rise. We believe in supporting all aspects of our students. The following programs enrich and extend students' learning.
Individual Support
An Individual Learning Plan (ILP) is designed to assist students who have been identified as needing extra support or enrichment in English, Mathematics or Social Development. Programs for Students with Disabilities Access to comprehensive, relevant and challenging educational programs is provided for students with Disabilities and Impairments. Literacy and Numeracy Support Programs P-6 Students who require additional assistance in literacy are supported by specialist literacy and numeracy support teachers.
Clever Kids (Years 3-6)
We run an elective program for students in grades 3 – 6 every Wednesday in terms 2 and 3 . The program is designed to cater to a child's 'Multiple Intelligences' by exposing them to wide range of skills and new experiences. Elective subjects currently on offer include: Masterchef, Eco-Kids, Movie Making, Wonders with Wool, Snazzy Science, Chess, Survivor and Fun and Fitness.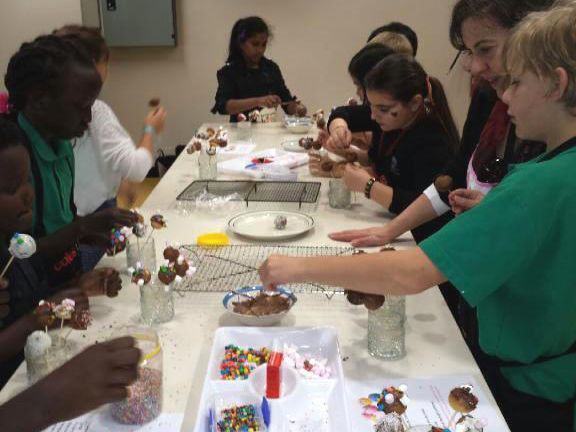 Learning Through Play (Prep – Year 2)
Students are able to explore different learning centres (designed by the teachers, specific to learning outcomes). They develop their social skills, oral langauge skills and their drive to learn. Students learn how to extend their play to include different aspects of Literacy and Numeracy.
Buddy Program | Better Buddies
Each Prep student will be introduced to a Year 6 buddy on their official Orientation Day before they begin school. Students will get to know their buddy throughout the year as they work together in many 'buddy sessions.' Our buddy program also supports students out in the yard and on the playground. A buddy is a friendly face and someone to go to if students need help or feel lonely.
Quicksmart
The QuickSmart program is a responsive small-group intervention that aims to develop fluent (Quick) and efficient (Smart) numeracy strategy use. QuickSmart uses research-based instructional strategies to support the learning of persistently low-achieving students so that they are more actively and successfully engaged in inclusive classroom settings.
University of NSW Tests
Students are able to participate in multiple choice tests in subjects such as English, Maths, Science and Computer Skills. All participants receive a certificate acknowledging their participation and achievement. For more information click the link https://www.eaa.unsw.edu.au/
Perceptual Motor Program (PMP)
Prep students participate in an hour PMP session each week. Students develop their perceptions and understandings of themself and their world through movement and motor experiences. They work through different stations aimed to improve their balance, body control, hand/eye coordination, body rhythm and confidence.
Dance
Students are provided with the opportunity to participate in the Dance program in line with our biannual musical, various talent programs and competitions held each year to showcase individual and team skills. To celebrate our enjoyment and participation in dance, all students are invited to School Discos during the year. We have also been very luck to have American dancers come to school to run a small dance group for a week. They perform their dance during the Friday Afternoon Assembly.